About Guam
Guam is a beautiful island in the Pacific, with pleasant, tropical climate and breath-taking scenery. Guam holds true to the phrase "Where America's Day Begins", offering both American stability and Islander hospitality.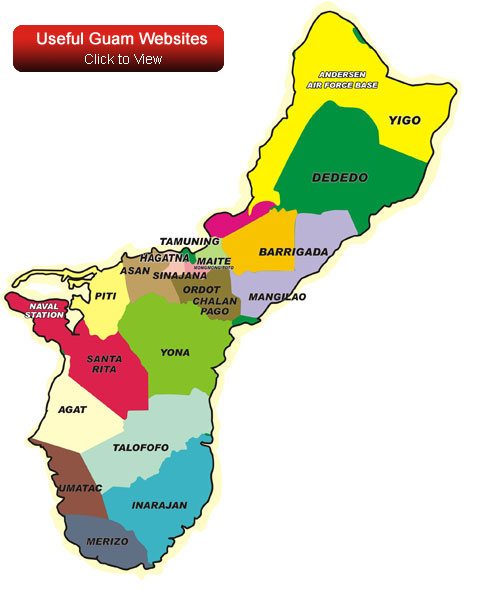 Political Status: Unincorporated Territory of the United States

Location: 13.48 degrees North, 144.45 degrees East

Native Inhabitants: Chamorro

Country code: 1

Area Code: 671

Electricity: 120 volt/60 cycle

Capital: Hagatna

Land Area: 212 square miles ( 549 square kilometers )

Official Languages: English and Chamorro

Time: Greenwich Mean Time +10

Population: 154,805 (2000 Census) 187,140 is estimated for 2010

Currency: US Dollar

Climate: Between 75-86 degrees Fahrenheit (26-30 degrees Celsius)
Averaging 81 degrees Fahrenheit (28 degrees Celsius)

Seasons: Dry season between Jan. & May; rainy season between October & December.

Rainfall: Annual average is approximately 80 inches (2,509 millimeters)